What is CBD?
Cannabidiol (CBD) and tetrahydrocannabinol (THC) are both compounds found in cannabis plants. You have probably heard of the latter. But unlike its more popular (and dare we say, louder) sibling, CBD is more of a wallflower. Because it is not psychoactive, CBD can give you many of the perks of cannabis without getting you high. No giggles, no munchies — just health benefits that are medically sound.
All-Natural Remedy: Look in your medicine cabinet. Chances are, you will spot at least one of the following: pain relief meds, sleeping pills, anti-anxiety pills or antidepressants. What if we told you that CBD could potentially replace some of those medications? It might sound too good to be true, but the benefits of CBD range from treating insomnia to managing anxiety. Many professionals even recommend it to patients who are undergoing chemotherapy or recovering from substance abuse.
High-Quality Hemp: When it came time to choose a brand of CBD to sell at IV Lounge, Dr. Ivanov personally considered more than a dozen different brands. At the end of the day, it was no contest — Americann Wellness products blew the competition out of the water. With 500mg of full spectrum CBD per bottle, it boasts one of the most potent strains available. Plus, it is organically grown and farmed in what is the best microclimate in the world for hemp.
Consider CBD an all-natural alternative to all those pharmaceuticals you may already be using. While there are a few different ways to take it, from vaping the oil to eating a gummy, sublingual ingestion is your best bet for fast-acting CBD benefits. Just a dropper under your tongue could have you feeling the positive effects in minutes.
As with any new health craze, it can be hard to distinguish fact from fad. But you can rest assured knowing that we are committed to offering only the best products and services to our clients. Whether you are having trouble sleeping, suffering from chronic pain or migraines, or need help managing your anxiety, CBD could be the perfect solution for you. No need to keep rummaging through your kid's sock drawer. Just visit our offices or place your order online to get yourself in a sunny state of mind.
CBD Alternative Pain Relief
Our prescription alternative pain relief formula can potentially help reduce the amount of prescription drugs needed to relieve pain after:
Surgery
Accidents
Chronic Pain Conditions
Americann Wellness CBD products
hemp based.
 lab tested.
approved per our physician's' orders.
each product contains less than .3% THC.
 making them completely legal for retail sale with no Medical Marijuana card required for purchase!
CBD Liquid Emulsions/Tinctures
Our alternative pain relief formula can also be used to help reduce dependence on traditional pain management medications that include narcotic or opioid prescription drugs.
Relieve Pain and inflammation
Support Cancer Treatment
Lower Incidence of Diabetes
Promote Cardiovascular Health
Reduce Anxiety
Relieve Nausea
And more
Also commonly known as a tincture, our non-prescription CBD liquid emulsions provide rapid and effective absorption of our high-quality oils. They come in a variety of sizes and flavors. Consider adding a few drops to hot or cold beverages to help: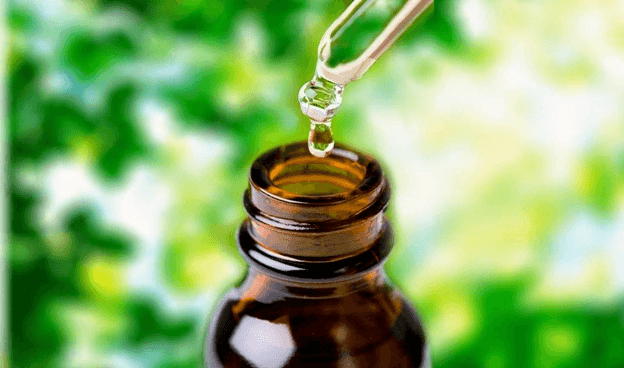 CBD Supplements
Our non-prescription supplements combine 99 percent pure whole hemp-derived crystalline CBD isolate with vitamins, minerals and other clinically-tested natural herbal remedies.
Each supplement bottle comes in a 30-count size.
Our CBD supplements include:
Immune Support

Ingredients: 99 percent pure whole hemp-derived crystalline CBD isolate plus more than 30 daily vitamins and minerals

Sleep Support

Ingredients: 99 percent pure whole hemp-derived crystalline CBD isolate plus Melatonin, Passion Flower, Licorice Root, Zizphus Jujuba Fruit, Cellulose and Silicon Dioxide

Muscle and Joint Support Ingredients: 99 percent pure whole hemp-derived crystalline CBD isolate plus Glucosamine HCL, Chondroitin, Turmeric Root Powder, Corydalis, Peony Root, Angelica, Sinensis, Artmesia, Clematidis Root, Cellulose and Silicon Dioxide
CBD Topical Creams
Our CBD topical creams have anti-inflammatory qualities that can benefit beauty and fitness regiments. Each cream is formulated for its specific purpose with additional clinically-tested ingredients.
Anti-aging Cream: CBD plus Vitamin C, Retinol, Vitamin E and Caffeine
Topical Muscle Cream: Whole hemp-derived crystalline CBD plus Emu Oil, Menthol, Green Tea, Eucalyptus and Willow Bark
Our luxurious creams feel good on the skin, don't clog pores, provide deep penetrating relief.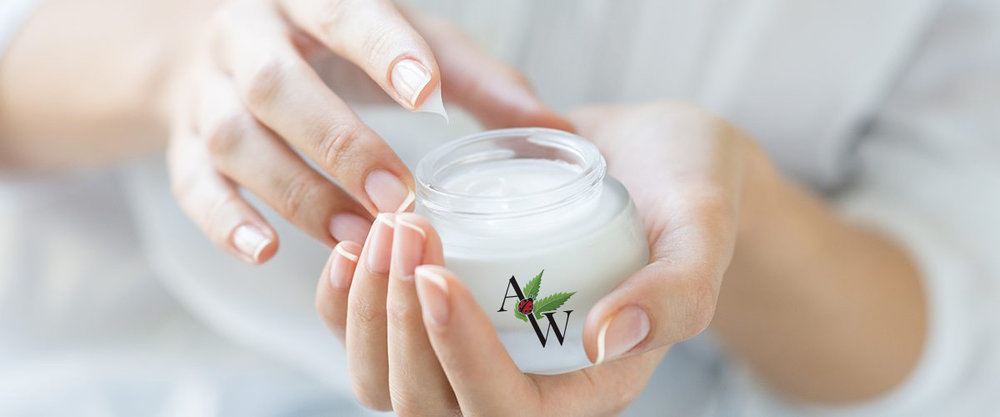 Alternative Pain Relief Ingredients: Whole hemp-derived CBD isolate plus Glusocamine HCL, Chondroitin, Turmuric Root Powder, Corydalis, Peony Root, Angelica Sinesis, Artmeesia, Clematidis Root, Cellulose, Silicon Dioxoide and Acetominophen
It is not your mother's hemp. It is not your 16-year-old's "special" brownies either. At least, not exactly.
What is CBD?
Cannabidiol (CBD) is one of over 80 Phyto cannabinoids found in the hemp plant and has a very similar genetic make to tetrahydrocannabinol (THC). Although the two cannabinoids provide similar medicinal healing, CBD lacks any psychoactive properties, or the high feeling which comes with smoking/ingesting THC. CBD is 100% natural, non-toxic, yields no side effects and does not require a prescription. CBD can be used with most other medicines* or while pregnant or breastfeeding and is safe for our furry friends, too! Increased medical research is showing CBD as competition for the leading natural treatment for those suffering from swelling, joint pain, migraines, anxiety, depression, PTSD, ADD/ADHD, gastrointestinal disorders, fibromyalgia, eating disorders, insomnia, arthritis and much more!
What is a Phyto cannabinoid?
The cannabis plant is made up of a diverse class of chemical compounds called Phyto cannabinoids, or cannabinoids. There are over eighty cannabinoids being studied for their unique attributes, such as Cannabidiol (CBD), Cannabigerol (CBG), Cannabinol (CBN), and Tetrahydrocannabivarin (THCV). Cannabinoids hold an abundance of beneficial properties, and when introduced to the brain can be anti-inflammatory, antifungal, antibacterial, and analgesic stimulants. Both THC and CBD show impressive promise in treating a long list of symptoms (shown right). The duo's most notable findings of all studies: reducing inflammation, reducing nausea, and muscle spasms, and improving sleep/appetite patterns.
Phyto cannabinoids are a contrast to the endogenous cannabinoids, or endocannabinoids, which are produced regularly in the mammalian brain's Endogenous Cannabinoid System.
The wheel to the right pairs conditions with cannabinoids that would be beneficial when managing symptoms.
*CBD can affect the way certain pharmaceutical medicines are broken down in your body. Please check with your doctor before using CBD with prescribed medications; dosage adjustments may need to be made.
What is the meaning of the ladybug?
This is the embodiment of Americann Wellness's philosophy and dedication to the products produced and our commitment to our valued customers. Ladybugs are also a beneficial natural protector of hemp plants protecting against insects without toxic pesticides. Americann Wellness provides CBD as nature intended it.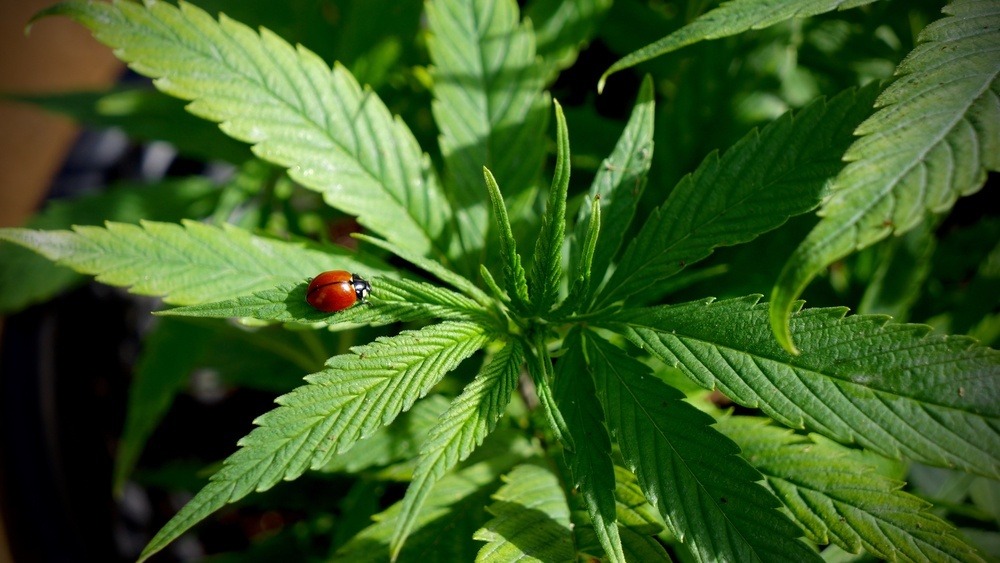 Ladybugs symbolize healing, renewal & happiness in life.