Qualifying Ailments?
1. What diagnosis is appropriate?
A patient must be diagnosed with at least one of the following conditions to qualify to receive medical marijuana (a) Cancer (b) Epilepsy (c) Glaucoma (d) Positive status for human immunodeficiency virus (e) Acquired immune deficiency syndrome (f )Post-traumatic stress disorder (g) Amyotrophic lateral sclerosis (h) Crohns' disease (i) Parkinson's disease (j )Multiple sclerosis (k) Medical conditions of the same kind or class as or comparable to those enumerated in (a)-(j) (l)A terminal condition diagnosed by a physician other than the qualified physician issuing the physician certification (m) Chronic nonmalignant pain.
"Chronic nonmalignant pain" means pain that is caused by a qualifying medical condition or that originates from a qualifying medical condition and persists beyond the usual course of that qualifying medical condition
We can assist in obtaining your healthcare records that are relevant to establishing care.
Conditions
Medical Marijuana Qualifying Conditions
Florida's Amendment 2 passed in November of 2016 by a landslide, in which 71% of voters said "Yes" to medical marijuana. The will of the voters was put into place by our elected officials via Florida Senate Bill 8A. The Florida Department of Health – Office of Medical Marijuana Use is now in charge of defining legislative intent and implementation of the program statewide.
The following conditions qualify for medical marijuana treatment in Florida. It has also been identified that any condition of the same kind or class, a terminal condition, and also chronic nonmalignant pain (if caused by one or more of the qualifying medical conditions listed below or that originates from a qualifying medical condition and persists beyond the usual course of that qualifying medical condition) may qualify for medical marijuana treatment. If you aren't sure or have any questions about a listed ailment, please don't hesitate to contact us. We'd love to hear from you!
1.
Although the following conditions are not written into Florida's Amendment 2, the initiative indicates that other diagnosable, debilitating conditions of like, kind, or class may be eligible for a medical marijuana certification.
2.
ADHD
Alzheimer's
Anorexia
Anxiety
Arthritis
Chronic Pain (any kind)
Cerebral Palsy
Chemotherapy Side Effects
Dementia
Depression
Diabetes
Dystonia
Endometriosis
Fibromyalgia
Essential Tremor (Kinetic)
Hepatitis C
Inflammatory Bowel Disease
Insomnia
Irritable Bowel Syndrome
Lyme Disease
Meniere's Disease
Migraine Headaches
Muscle Spasms
Muscular Dystrophy
Myasthenia Gravis (MG)
Nausea
Neuropathy
Osteoarthritis
Radiation Therapy Side Effects
Restless Leg Syndrome
Rheumatoid Arthritis
Seizures
Severe Nausea
Sickle Cell Anemia
Spasticity
Spinal Cord Injury
Tardive Dyskinesia
Tourette's
Traumatic Brain Injury
Ulcerative Colitis (UC)
2. What is low-THC cannabis?
Low-THC cannabis is distinct from medical cannabis in that it contains very low amounts of the psychoactive component tetrahydrocannabinol (THC). Because of its low levels of THC, low-THC products do not have the euphoric properties of full-potency cannabis and typically do not result in patients experiencing the "high" commonly associated with cannabis.
In order to qualify as low-THC, the flowers, seeds, resin, and any other product derived from the cannabis plant must contain 0.8 percent or less of THC and more than 10 percent of cannabidiol (CBD) weight for weight.
3. What is medical cannabis?
Medical cannabis is distinct from low-THC cannabis in that it can contain significant amounts of tetrahydrocannabinol (THC). This is the chemical compound that causes the "high" commonly associated with cannabis.
The term medical cannabis includes all parts of a cannabis plant, its seeds, resin extracted from any part of the plant; and every compound, manufacture, sale, derivative, mixture, or preparation of the plant or its seeds or resin.
4. What is the compassionate use registry?
The registry is a secure, electronic, and online medical marijuana use registry for physicians, patients, and caregivers as provided under this section. The registry is maintained and controlled by the office of compassionate use. The medical marijuana use registry is accessible to law enforcement agencies, qualified physicians, and medical marijuana treatment centers to verify the authorization of a qualified patient or a caregiver to possess marijuana and record the marijuana that has been dispensed. The medical marijuana use registry is also accessible to practitioners licensed to prescribe prescription drugs to ensure proper care for patients before medications that may interact with the medical use of marijuana are prescribed. The medical marijuana use registry prevents an active registration of a qualified patient by multiple physicians.
5. How do I apply for a registry card?
As of March 2017, all patients and legal representatives must obtain a Registry Identification Card to fill an order for low-THC cannabis, medical cannabis, or a cannabis delivery device at one of the state's dispensing organizations. To apply for a Compassionate Use Registry identification card, a patient must
Be a Florida resident (documented by submitting Fl Drivers License/State ID) or Seasonal Resident
Be a qualified patient in the Compassionate Use Registry, must have one of the documented approved conditions.
Submit a completed application to the Office of Compassionate Use
– Applications can be submitted by mail or electronically through the Compassionate Use Registry. Electronic applications only take a few minutes to complete and allow for significantly faster processing times than paper applications.
– The first step to beginning the online application process is to have your ordering physician office create your profile in the state registry. Both patients and legal representatives need to be entered in the registry by a qualified physician office. At Americann Wellness our staff will complete your application for you prior to your visit with the physician.
– All applications must be submitted to the Office of Compassionate Use and the registration fee of $77.75 is paid. Compassionate Use Registry identification cards remain active for one year. Currently the processing time once a completed application is received is between 5-10 business days if done electronically.
– Once a card application has been approved, the patient and legal representative will receive a email informing them of the approval. Most dispensaries will accept this email as proof to purchase product prior to receiving the actual card in mail.
6. Can I have someone else pick up my medication?
You may designate one person as a caregiver. "Caregiver" means a resident of this state who has agreed to assist with a qualified patient's medical use of marijuana, has a caregiver identification card, and meets the requirements per the department of health guidelines. A separate registry application and fee is required for caregivers.
7. Does my insurance cover my treatment?
Not at this time. Marijuana is still considered a schedule 1 drug by the DEA. Federal law prohibits reimbursement by insurance companies.
8. What is the cost of treatment?
Initial evaluation is $200. Follow-up visits are $130. There are discounted fees for Veterans and individuals on disability. Proof of eligibility is required for discount rates.
9. How often must I be seen?
Initially you will need to be seen 30 days after approval.  Once you are stable on a consistent regimen your physician may decrease your visits to every 8-10 weeks or longer depending on your progress.
10. How and where do I get my product?
Medical Marijuana, low-THC cannabis oils, and medical marijuana delivery devices must be obtained through a Florida licensed marijuana dispensary. A current list of local dispensaries are available in the office with all their pertinent information.
11. Are there any discounts or assistance available?
Americann Wellness Clinic will offer new patient referral credits. Please speak to a clinical staff member for information on currently available programs.
Americann CBD FAQ
CBD Adverse Effects/ Drug Interactions CBD Drug Interactions Link
CBD Alternative Pain Relief
Our prescription alternative pain relief formula can potentially help reduce the amount of prescription drugs needed to relieve pain after:
Surgery
Accidents
Chronic Pain Conditions
Alternative Pain Relief Ingredients: Whole hemp-derived CBD isolate plus Glusocamine HCL, Chondroitin, Turmuric Root Powder, Corydalis, Peony Root, Angelica Sinesis, Artmeesia, Clematidis Root, Cellulose, Silicon Dioxoide and Acetominophen
Our alternative pain relief formula can also be used to help reduce dependence on traditional pain management medications that include narcotic or opioid prescription drugs.
CBD Liquid Emulsions
Also commonly known as a tincture, our non-prescription CBD liquid emulsions provide rapid and effective absorption of our high-quality oils. They come in a variety of sizes and flavors. Consider adding a few drops to hot or cold beverages to help:
Relieve Pain and inflammation
Support Cancer Treatment
Lower Incidence of Diabetes
Promote Cardiovascular Health
Reduce Anxiety
Relieve Nausea
And more!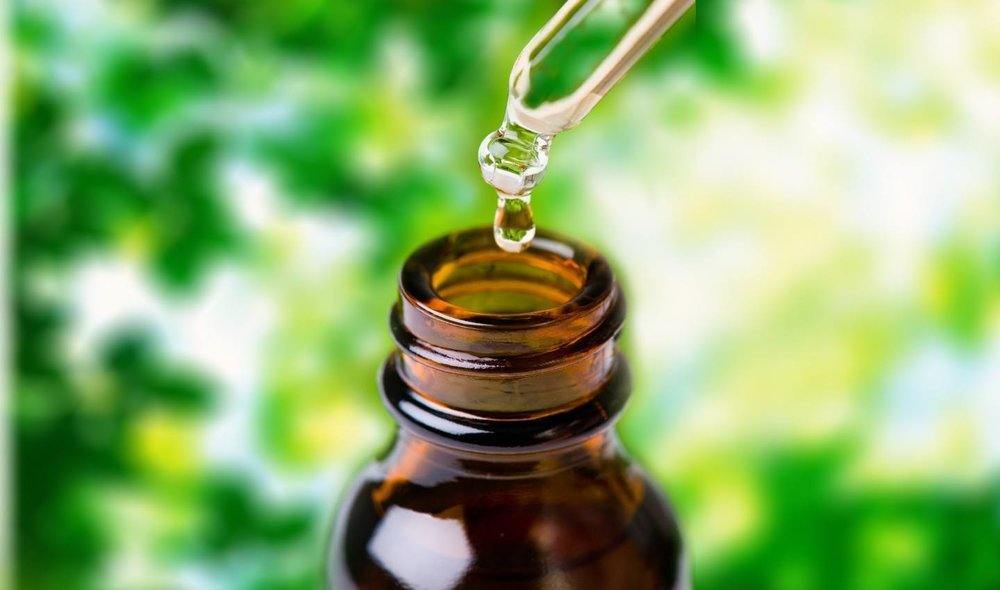 CBD Supplements
Our non-prescription supplements combine 99 percent pure whole hemp-derived crystalline CBD isolate with vitamins, minerals and other clinically-tested natural herbal remedies.
Each supplement bottle comes in a 30-count size.
Our CBD supplements include:
Immune Support

Ingredients: 99 percent pure whole hemp-derived crystalline CBD isolate plus more than 30 daily vitamins and minerals

Sleep Support

Ingredients: 99 percent pure whole hemp-derived crystalline CBD isolate plus Melatonin, Passion Flower, Licorice Root, Zizphus Jujuba Fruit, Cellulose and Silicon Dioxide

Muscle and Joint Support

Ingredients: 99 percent pure whole hemp-derived crystalline CBD isolate plus Glucosamine HCL, Chondroitin, Turmeric Root Powder, Corydalis, Peony Root, Angelica, Sinensis, Artmesia, Clematidis Root, Cellulose and Silicon Dioxide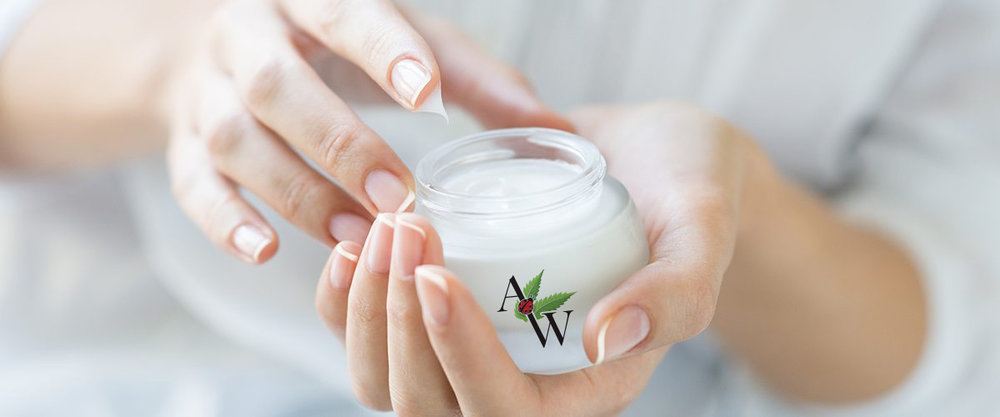 CBD Topical Creams
Our CBD topical creams have anti-inflammatory qualities that can benefit beauty and fitness regiments. Each cream is formulated for its specific purpose with additional clinically-tested ingredients.
Anti-aging Cream: CBD plus Vitamin C, Retinol, Vitamin E and Caffeine
Topical Muscle Cream: Whole hemp-derived crystalline CBD plus Emu Oil, Menthol, Green Tea, Eucalyptus and Willow Bark
Our luxurious creams feel good on the skin, don't clog pores, provide deep penetrating relief. Shop Creams
Americann Wellness CBD products are all hemp based, lab tested and approved per our physician's' orders, each product contains less than .3% THC, making them completely legal for retail sale with no Medical Marijuana card required for purchase!
It's not your mother's hemp. It's not your 16-year-old's "special" brownies either. At least, not exactly.
Cannabidiol (CBD) and tetrahydrocannabinol (THC) are both compounds found in cannabis plants. You've probably heard of the latter. But unlike its more popular (and dare we say, louder) sibling, CBD is more of a wallflower. Because it's not psychoactive, CBD can give you many of the perks of cannabis without actually getting you high. No giggles, no munchies — just health benefits that are medically sound.
All-Natural Remedy: Take a look in your medicine cabinet. Chances are, you'll spot at least one of the following: pain relief meds, sleeping pills, anti-anxiety pills or antidepressants. What if we told you that CBD could potentially replace some of those medications? It might sound too good to be true, but the benefits of CBD range from treating insomnia to managing anxiety. Many professionals even recommend it to patients who are undergoing chemotherapy or recovering from substance abuse.
High-Quality Hemp: When it came time to choose a brand of CBD to sell at IV Lounge, Dr. Ivanov personally considered more than a dozen different brands. At the end of the day, it was no contest — Americann Wellness products blew the competition out of the water. With 500mg of full spectrum CBD per bottle, it boasts one of the most potent strains available. Plus, it's organically grown and farmed in what's considered to be the best microclimate in the world for hemp.
Consider CBD an all-natural alternative to all those pharmaceuticals you may already be using. While there are a few different ways to take it, from vaping the oil to eating a gummy, sublingual ingestion is your best bet for fast-acting CBD benefits. Just a dropper under your tongue could have you feeling the positive effects in minutes.
As with any new health craze, it can be hard to distinguish fact from fad. But you can rest assured knowing that we're committed to offering only the best products and services to our clients. Whether you're having trouble sleeping, suffering from chronic pain or migraines, or need help managing your anxiety, CBD could be the perfect solution for you. No need to keep rummaging through your kid's sock drawer. Just visit our offices or place your order online to get yourself in a sunny state of mind.
Our tinctures are an effective way to ingest CBD into your system. Americann Wellness CBD products are THC-free and our ingredients are all-natural, non GMO, Vegan, and third party lab tested to ensure their purity and potency.
What is hemp-dervied CBD?
Our CBD topical creams have anti-inflammatory qualities Cannabidiol (CBD) is a non-psychoactive natural compound found in the hemp and marijuana plants from the cannabis family.
The hemp plant, unlike its cousin the marijuana plant, does not contain the psychoactive compound, tetrahydrocannabinol (THC).
CBD alone, whether it is from the hemp or the marijuana plant, can never cause a high, no matter how much is consumed.
How can Americann Wellness' hemp-derived CBD help me?
CBD can be used in many different ways to treat an array of ailments. We specialize in four focused CBD product lines:
Alternative Pain Relief
Supplements for Immune, Sleep, and Muscle and Joint Support
Liquid Emulsions for General Use
Topical Creams for Anti-aging and Muscle Relaxation
Our hemp-derived CBD product lines are made from US-grown plants that are produced in food-grade GMP-compliant facilities and are independently tested by third-party labs to ensure purity.
What is CBD?
Cannabidiol (CBD) is one of over 80 phytocannabinoids found in the hemp plant and has a very similar genetic make to tetrahydrocannabinol (THC). Although the two cannabinoids provide similar medicinal healing, CBD lacks any psychoactive properties, or the high feeling which comes with smoking/ingesting THC. CBD is 100% natural, non-toxic, yields no side effects and does not require a prescription. CBD can be used with most other medicines* or while pregnant or breastfeeding, and is safe for our furry friends, too! Increased medical research is showing CBD as competition for the leading natural treatment for those suffering from swelling, joint pain, migraines, anxiety, depression, PTSD, ADD/ADHD, gastrointestinal disorders, fibromyalgia, eating disorders, insomnia, arthritis and much more!
What is a phytocannabinoid?
The cannabis plant is made up of a diverse class of chemical compounds called phytocannabinoids, or cannabinoids. There are over eighty cannabinoids being studied for their unique attributes, such as Cannabidiol (CBD), Cannabigerol (CBG), Cannabinol (CBN), and Tetrahydrocannabivarin (THCV). Cannabinoids hold an abundance of beneficial properties, and when introduced to the brain can be anti-inflammatory, antifungal, antibacterial, and analgesic stimulants. Both THC and CBD show impressive promise in treating a long list of symptoms (shown right). The duo's most notable findings of all studies: reducing inflammation, reducing nausea, and muscle spasms, and improving sleep/appetite patterns.
Phytoannabinoids are a contrast to the endogenous cannabinoids, or endocannabinoids, which are produced regularly in the mammalian brain's Endogenous Cannabinoid System.
The wheel to the right pairs conditions with cannabinoids that would be beneficial when managing symptoms.
*CBD can effect the way certain pharmaceutical medicines are broken down in your body. Please check with your doctor before using CBD with prescribed medications; dosage adjustments may need to be made
What's the meaning of the ladybug?
Ladybugs symbolize healing, renewal & happiness in life.
This is the embodiment of Americann Wellness's philosophy and dedication to the products produced and our commitment to our valued customers. Ladybugs are also a beneficial natural protector of hemp plants protecting against insects without toxic pestisides.
Americann Wellness provides CBD as nature intended it.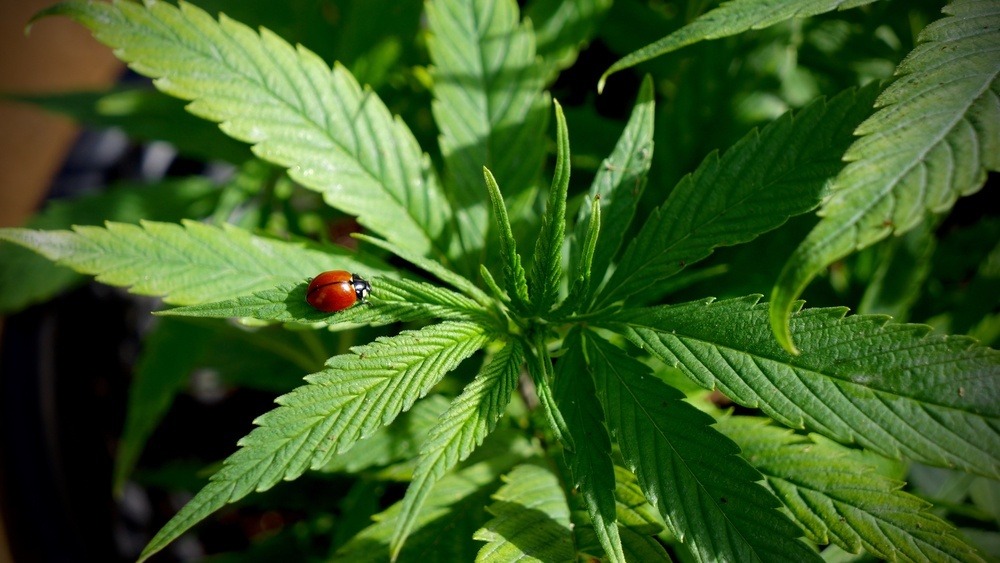 Hemp CBD
Americann CBD Products
"Is CBD a legit natural medicine, or another gimmicky health fad? Here's all you need to know."
Given the recent widespread increase in medical cannabis legalization across the US, it's certainly no surprise that CBD oil has seen a meteoric rise in both use and popularity over the last few years. And of course, given the fact that a few of its success stories have been covered by the likes of CNN, Forbes, and USA Today, the attention of millions have started to seriously turn onto this all-natural, 100% plant-based therapy.
Admittedly, however, coming to terms with what exactly CBD oil is is no cake walk – especially if you're a complete newcomer to the world of cannabis. Is it marijuana? Is it hemp? (And what's the difference between the two, if there is any?) Is it safe to use? Is it effective? Is it legal?
In this article, (which you might consider a complete, one stop guide to anything and everything CBD oil), we aim to answer all of these questions — and more.
CBD is a natural and wonderfully powerful medicinal tool that thousands upon thousands of people are using on a daily basis, and we're here to help make sure that you understand how it works so that you can get the most out of its therapeutic potential.